When you call us,

it's done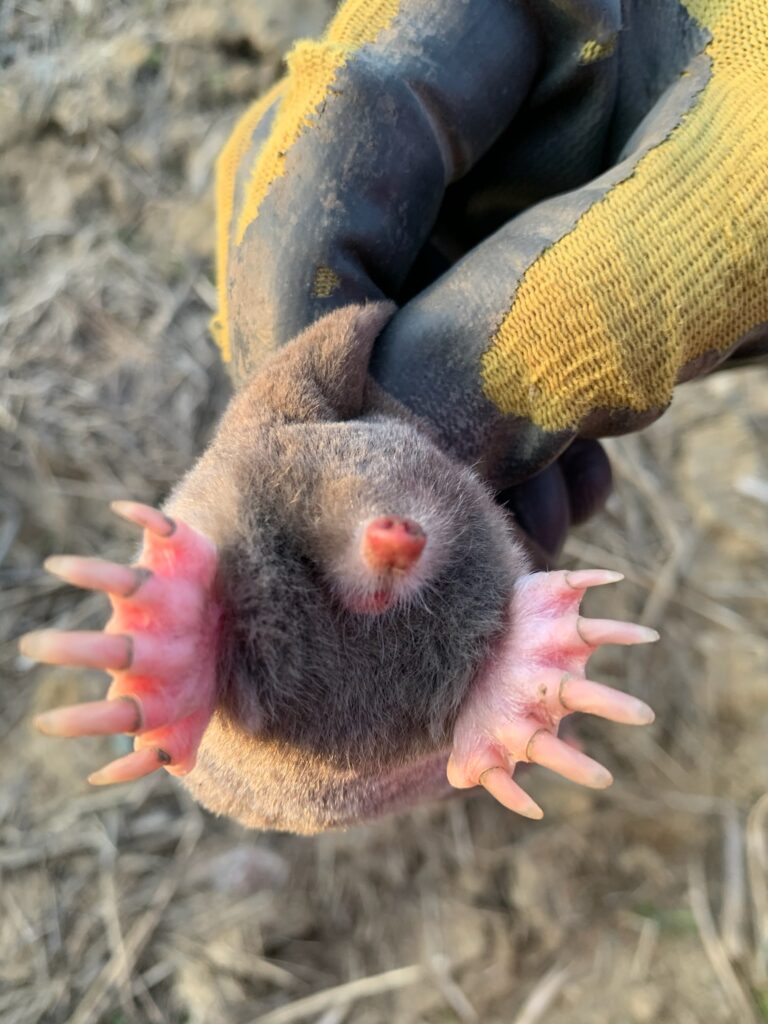 Mole Mountie Inc. specializes in mole control. Mole control is different from mole removal in that we strive for a long-term solution for keeping mole damage to a minimum. Years of study, research, and experimentation have gone into the development of the Mole Mountie system. Because of this we serve those in Fishers,  Geist area,  Carmel, McCordsville, Pendleton, and Northeast Indianapolis.  
This research was administered in a controlled environment along with field studies. From this research we found seven factors such as weather, soil type, environment, etc. that need to be considered before deciding how we are to administer our unique five-step process.
Call us today if you're struggling with moles!
There is no one size fits all solution for mole control. That's why our packages are designed for our client's unique circumstances.
If you have tried other services or products and still have mole issues then it's time to MOUNTIE UP and call us.
Book Now Available
I literally wrote the book on pest control.
Cory Deeter
Carmel, Indiana
He took care of everything and was gone rather quickly. A few days later he came back to check the traps and removed the mole that was successfully trapped. What had taken me three months of various poisons and other remedies I found on the internet he was able to fix in about a week. Trust me the cost is worth it...moles are very destructive and can tear up a lot of yards in a short amount of time. Sure, you can buy mole traps for $18 each at Lowes and do it yourself, but keep in mind he set about 15 traps in my yard so you're not saving much by trying to do it yourself. He knew where to set them, and the proper depth to set them at. Neither of these are really described on the instructions of the traps themselves. Again, just pay the guy to do it for you. It is worth it.
Robert & Maureen Lee
Indianapolis, Indiana
They got rid of some moles in my yard in about 2 days. I have used other mole removal companies in the past with traps in my yard all summer with lackluster results. Mole Mountie did a great job and I have not had any problems since. He is great to work with and charges a very fair price. If I have any more mole problems, I will be calling Mole Mountie.
Larry & Carly Turow
Indianapolis, Indiana
He made sure we were completely satisfied with the work before he would accept payment. Hopefully the work he did will prevent us from ever needing his services again, but we would definitely recommend him to anyone who does! (The job began before Easter weekend. He even checked to see if we would have kids running around the yard for an Easter Egg Hunt so that he could be sure there was nothing in the yard which could pose a threat to them).